Taste the Countryside
21 October 2020
Founded in 2014, All Day Brewing has firmly established itself at Salle Moor Farm, producing fantastic tasting vegan beer, organic real cider and delicious fermented food comprised of high quality local ingredients.
By collecting herbs and fruits from around the farm – the brewery infuses their beverages with distinctively Norfolk flavours, creating the ultimate countryside dining experience!
Hip-Hops!
Harvesting in late summer, the company brew their own freshly picked green hops sourced from the site's ¼ acre hopyard – the first of its kind in Norfolk. Having access to this ingredient is integral in attaining a greater control over quality and reducing the environmental impact of the beverage's production.
The particular flavour profile of the fresh hops provide singularity to the product – dissimilar to the taste of commonly used hot-air dried hops. The brewery's process of subsequently freezing the remainder of the crop, situates the company in the unique position of being able to produce green hopped beer throughout the year!
The brewery currently has four regular draught beers including; "Krispy Koelsh", "Orange Barrel Aged Tripel", "Purple Haze Barrel Aged Blackberry Sour" and "Interrobang"! For their ciders, the apples are grown in the certified-organic orchard attached to the brewery and the hand-harvested fruits are later pressed at Whin Hill Ciderworks, also based in north Norfolk.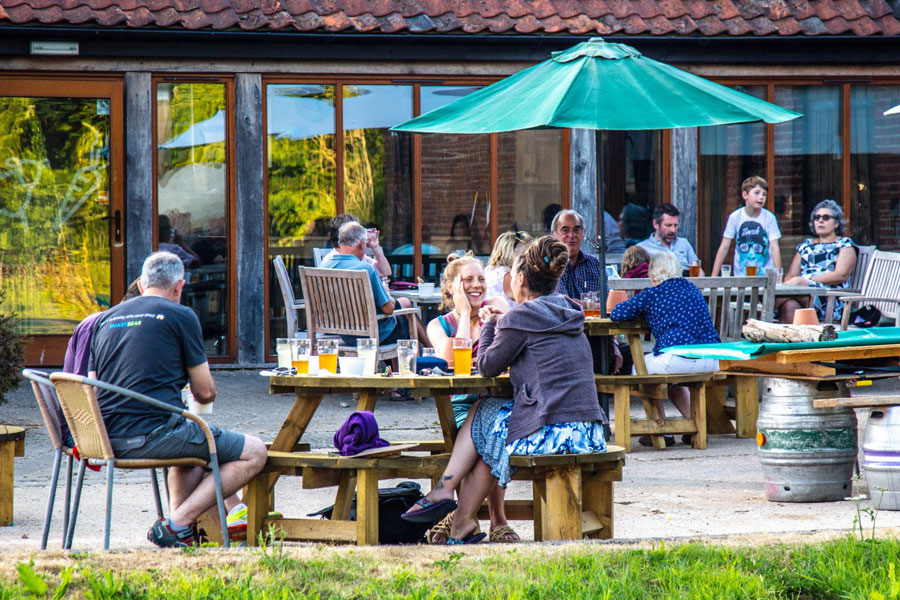 Country Dining
With full access to ingredients grown on the farm itself or the local community market garden, Eves Hill Veg Co – the brewery's chef has created a fantastic menu, with a focus on wild and mixed fermentations.
Featuring in-house fermented sourdough pizza with delectable toppings; a favourite being pesto – comprised of fresh rocket which is grown at the farm's polytunnels. Complete with local potatoes – cut, cooked and smothered with mouth-wateringly exotic spices, the brewery's vegan menu is artfully concise – specifically designed to be washed-down by a pint of the company's unforgettable beverages!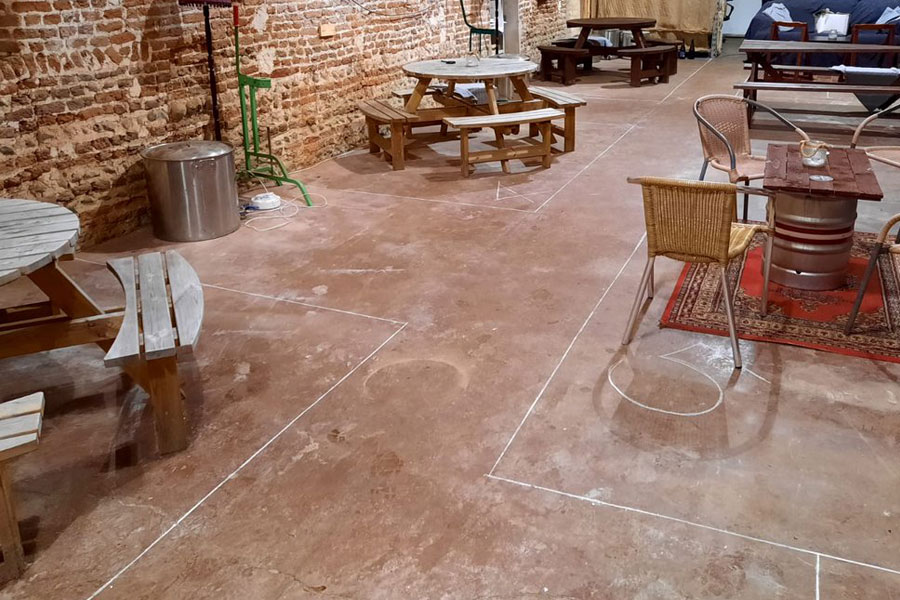 Come Visit!
The Fermentorium's taproom bar and kitchen are open this Wednesday the 4th of November, from 6pm to 10pm for the last time until after lockdown. With seven socially distanced tables, paired with intrinsically local food and drinks, surrounded by the rustic ambience of an English summer's evening – you won't want to miss out on this quintessential Norfolk experience!
You can also purchase the latest releases of limited edition barrel aged mixed fermentation beers via their website.