Welcoming Blue Flame Glass Studio & Drip Drop Bake Stop
16 March 2022
At our farm there is a symbiosis between the site and the tenant – the evolution of Salle Moor Hall Farm is wholly dependent on the passion of individuals.
This month, we were pleased to welcome two new tenants whose talent and infectious enthusiasm will further enhance the vibrant experience at our farm.
In this week's blog, we're exploring what we can expect from Blue Flame Glass Studio and Drip Drop Bake Stop as they join our ever expanding roster of stores!
Blue Flame Glass Studio
Inspired by the beautiful Norfolk scenery, Claire's amazing glass creations are sculpted at temperatures of over 1200°C in her new studio at Salle Moor Hall Farm. Each piece is completely unique and finished off with genuine Swarovski crystal, sterling silver and ethically sourced cord with natural shades of wooden beads.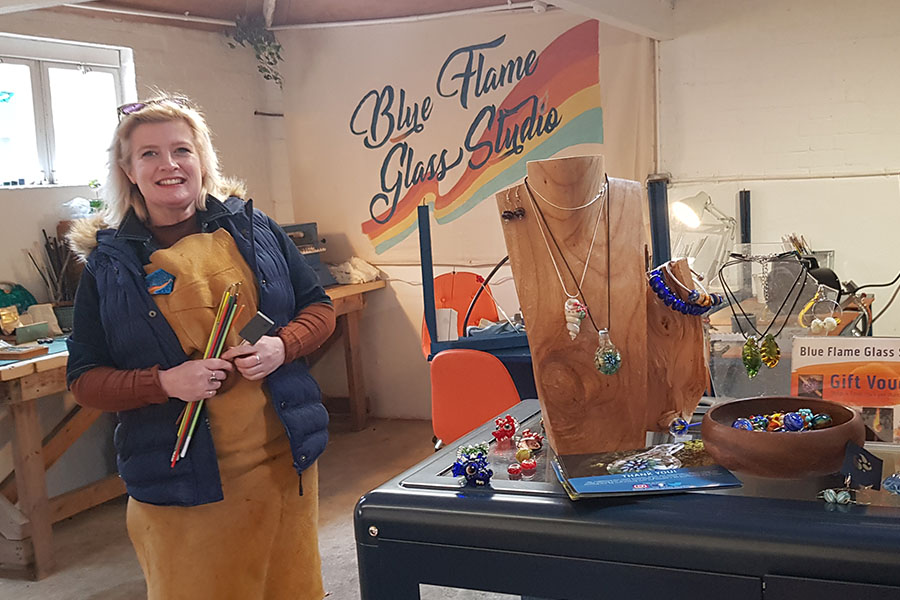 Claire also offers visitors the chance to bring their dreams to life by designing their own bespoke jewellery. Whether you're interested in glass blowing lessons or are simply looking for the perfect meaningful gift for any occasion, Blue Flame Glass Studio gives the art of glass a personal touch.
Drip Drop Bake Stop
When Sasha began selling cakes over social media in 2020 – she never dreamed that two years later, she'd be managing a team of employees with a residency at Salle Hall Moor Farm. Upon her visits to markets in Fakenham, Aylsham, Swaffham, Sheringham and North Walsham, Sasha's bakes go like… well, hot cakes, with her pop-up stall routinely selling out!
This is because Drip Drop Bake Stop is the ultimate location for cake obsessives. For Sasha, baking has always been an important part of life and seeing people enjoy her food is an incredibly rewarding experience. If you fancy a bite, be sure to pay her a visit at Salle Moor Hall Farm!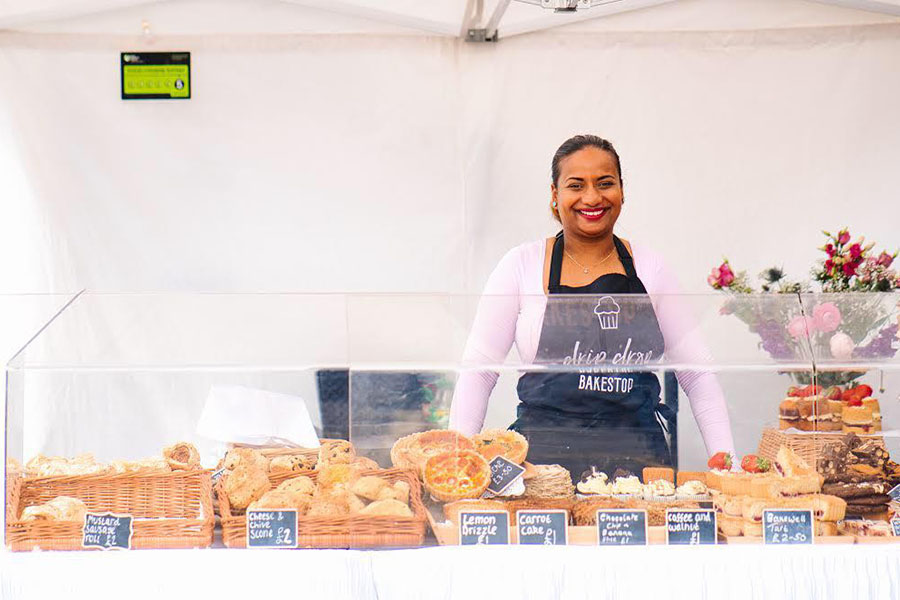 Salle Moor Hall Farm
Salle Moor Hall Farm has seen over £1m of investment over the last decade. With so many small businesses now in residence, come along and be inspired by the surrounding countryside, glorious walking and cycle routes and breathtaking blue skies.
The companies residing at the farm include; All Day Brewing, Rooster's Bike Barn, Camp Mela, Salle Chocolate, Threads Bridal, Norfolk Coffee Co., Salle Moor Market Garden and more. We look forward to welcoming further enthusiastic entrepreneurs ready to join us on this exciting journey.