National Walking Month
20 May 2022
May is National Walking Month. This awareness month was specifically conceived to encourage people to improve their fitness and to enjoy the great outdoors. Walking is simple, free and one of the easiest ways to get healthier. So, dig out those walking shoes and get started!
The benefits of walking are many and it is important for people to get outdoors and be active, whatever their level of fitness. Being active helps reduce your risk of developing a heart or circulatory condition, as well as having a stroke, type 2 diabetes, obesity and osteoporosis. The reasons to get outside and walk include:
Keeping Your Heart Healthy
The heart is one of our most important organs. It acts as a pump that circulates blood and provides the body with oxygen and nutrients it needs to survive. This should be more than enough reason to want to keep it in best possible shape!
Walking more often is a great place to start. You can lower your risk of a stroke by 27% by taking a daily 30-minute brisk walk. If that's not enough reason to lace up your trainers and head outside, walking also lowers bad cholesterol while increasing good cholesterol levels.
"Walking is a fantastic way to keep active and maintain a healthy balanced heart" – Lisa Young, British Heart Foundation's physical activity specialist.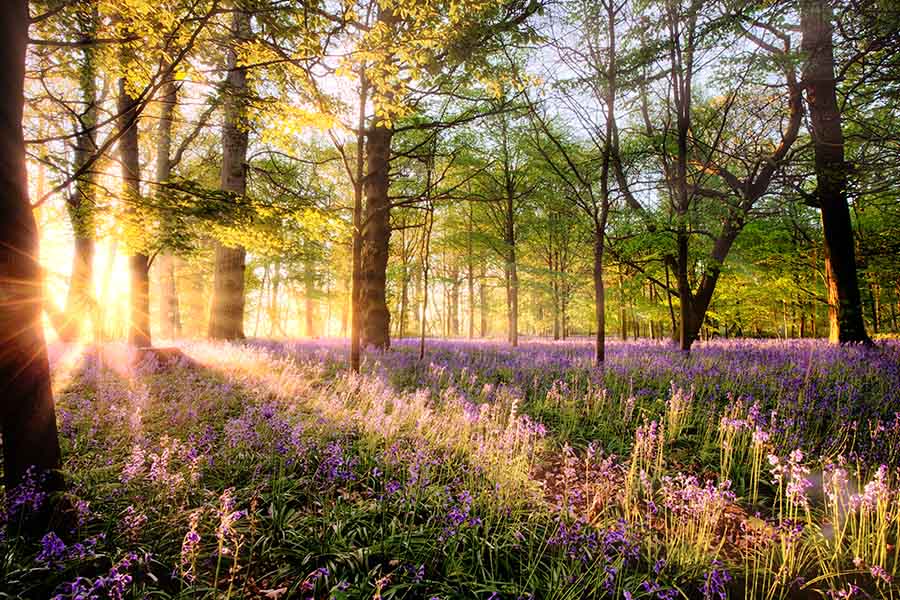 Losing Weight
Looking for a way to exercise your legs, bum and tum? Walking is a full body workout that activates many muscles in your body – this includes; calves, glutes, hamstrings, quads and abdominals.
If you're new to fitness or want to lose weight gradually, walking is the perfect activity for you! If you walk at around 2mph for 30 minutes then you will burn around 75 calories, and if you increase this to 4mph this will rise to around 150 calories. 20 minutes of walking a day will burn an incredible 7lbs of body fat a year!
Being Energised and Happy
If you're currently enduring a state of lethargy, a walk could do you a surprising amount of good. A simple stroll will improve your circulation and increase the amount of oxygen in your blood, making you feel more alert and awake.
Alongside making you feel energised, walking can do wonders for your mood! A brisk walk can be as beneficial as taking an antidepressant and can be a great helping hand if you are suffering from depression, anxiety or simply feeling stressed.
On top of this, walking has actually been proven to prevent your brain from shrinking! This means walking six or more miles a week is hugely beneficial to older people and can help ward off neurodegenerative diseases, such as dementia.

Walk Norfolk
If you want to enjoy the scenic beauty of East Anglia without the crowds, Reepham is the perfect location for you. Situated in the heart of rural Norfolk, amid the rolling countryside, this market town is the ideal base for dog walks, bike rides and nature trails.
One of the most famous footpaths in the area is The Marriott's Way. This follows two disused railway lines between Norwich and Aylsham, via Drayton, Lenwade, Cawston and Reepham. Best of all, it passes Salle Moor Hall Farm, which means you can stop for a cold pint at All Day Brewing or re-caffeinate at Norfolk Coffee Co. (…and perhaps even indulge in a cheeky treat at Drip Drop Bake Stop)!
More information about National Walking Month.
#NWM22 #NationalWalkingMonth