A Socially Distanced Vacation
28 October 2020
COVID-19 has completely transformed the day-to-day lives of just about everyone on planet earth. As Britain readies for a second lockdown – businesses are preparing to shut and people are battening down the hatches for the remainder of the month.
Once we re-emerge from lockdown, our weary brains will be fired up with thoughts of finding an idyllic patch of countryside in which we can run free and replenish our senses. For this very reason – glamping is sure to become 2021's most sensible holiday plan.
The rise of the staycation
Photos of aeroplanes lined up on runways serves as a stark reminder that flying is off the cards for some time. Even once the lockdown is eased in December – will travellers feel safe jumping aboard a tin-can in the sky in close confinement with 300 other people?
With international breaks likely to be logistically complicated for some time – "staycations" look to be a popular alternative for holiday makers. Glamping in particular will benefit massively from people wanting to escape their house for a holiday, but not feeling comfortable with getting on a plane – whilst also providing a naturally socially distanced environment.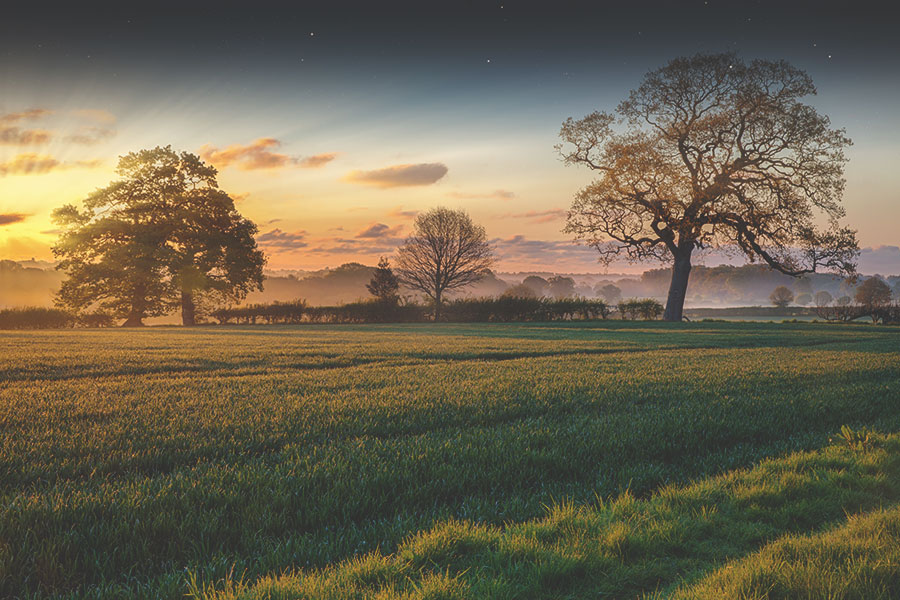 Naturally isolated
Passing COVID from person to person is no doubt going to be the biggest issue with all holiday accommodation offerings around the United Kingdom over the coming months, and depending on the success of the vaccine, maybe years. Glamping is naturally isolated from every other visitor around. There are no shared corridors or restaurants that you would see in a hotel and each tipi is sufficiently distanced – this makes glamping the perfect post-lockdown escape.
Glamping sites set log cabins, yurts and shepherd's huts far apart, to ­create a feeling of privacy and being alone in the wild. Helpful, now that social distancing is all the rage. Thorough hygiene measures that include portioning off communal areas to facilitate social distancing, adding hand-washing stations, deep-cleaning lavatories, and sanitising communal furniture will ensure that your staycation is as safe as possible.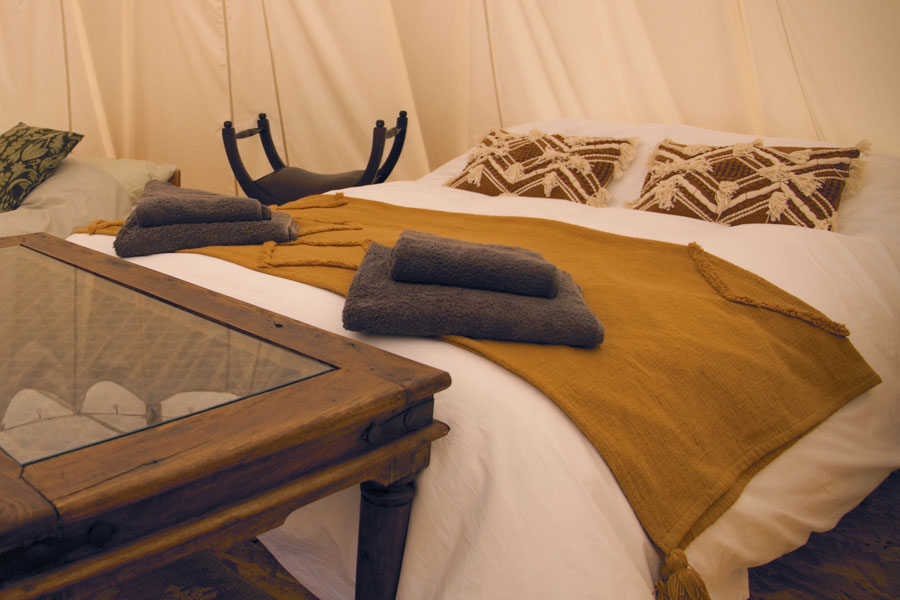 Indian Summer Tipis
Past the rustic buildings of Salle Moor Hall Farm and out into a lush two-acre meadow beyond, you'll find Indian Summer Tipis – a collection of just five traditional Sioux tipis well spread out around the meadow. Inside they're beautifully furnished with double beds, rugs, coffee tables and rustic touches, such as vintage milk jugs or a banjo you can strum.
Campfires are very much encouraged – with a firepit and seating outside each tipi. There's a separate campfire cooking area for all, with a tripod, grill and hanging skillet – therefore allowing you to socially distance and mix only with those within your bubble.
Bring a bike or hire them from the little cycle shop inside the old trail-side railway station and explore the beautiful rural landscape. For more information, visit: indiansummertipis.com